Special Educational Needs and Disabilites
Welcome to our Special Educational Needs and Disabilities page. I am Claire Newman, the Special Educational Needs and Disabilities Coordinator (SENDCo) at St Aldhelm's Church Primary School. I have been the SENDCo here for 11 years. I am very proud of the nurturing and inclusive environment we provide, as well as the support our school offers.
It is important to us that we work closely together to support your child in achieving their full potential. There are close links between families and school staff, with regular communication in the families preferred form. This can be through emails, Class Dojo private messages, phone conversations and face-to-face meetings.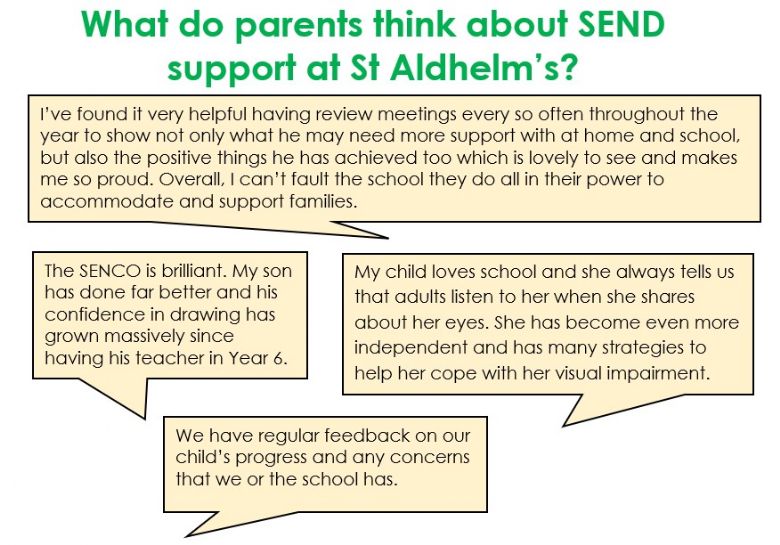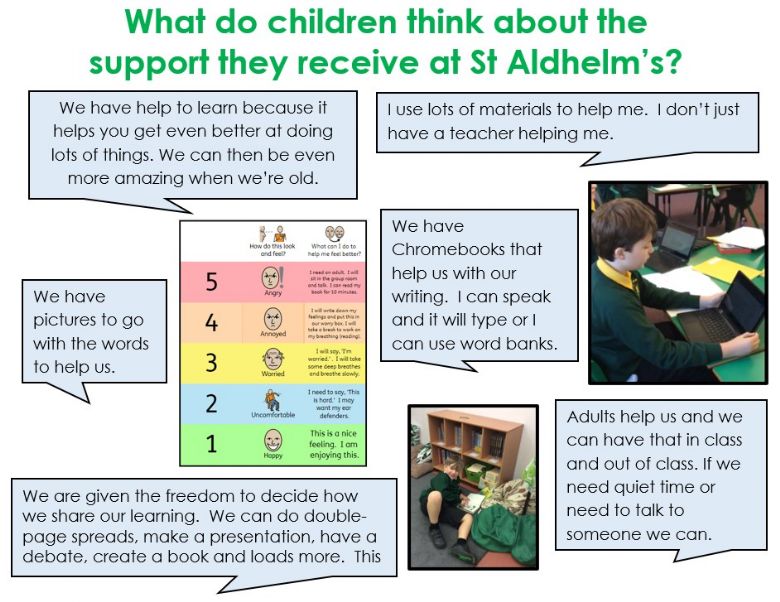 Further Information
Please click on the document links below to learn about the provision that is made at St. Aldhelm's for children with Special Educational Needs:
Please also see the link below for Somerset's Local Offer on the Somerset Choices Families website:
http://www.somersetchoices.org.uk/family/information-and-advice/somersets-local-offer/
The organisations below offer services for parents/carers of children with special needs:
Somerset Parent Carer Forum
The Somerset Parent Carer Forum began in October 2012 with an independent group of parent carers united by their experiences, passion and commitment to ensuring that parent carers are invited and empowered to participate in decision making in the Local Authority Health Service and ultimately Government. Visit: http://www.somersetpcf.org.uk
Somerset SENDIAS (Special Educational Needs and Disability Information, Advice and Support)
Formerly known as the Parent Partnership Service, this is a free impartial service for all parents and carers of children with Special Educational Needs and Disabilities. Visit: http://www.somersetsend.org.uk
Other useful links
You may also find these web documents of interest and assistance. To return to this page after opening the Code of Practice links, please click the back arrow on the Code of Practice webpage that you have opened.
SEND-Code of Practice is the Code of Practice set out by the government.
Click here: SEND Code of Practice.pdf
Support Services for Education is a website that shows upcoming courses run in Somerset, which include those for parents. Although as a school we will provide details of courses for parents that we are made aware of, you can also look on the website yourself by opening the link.
Click here: http://www.supportservicesforeducation.co.uk
Congratulations to our ADHD competition winners!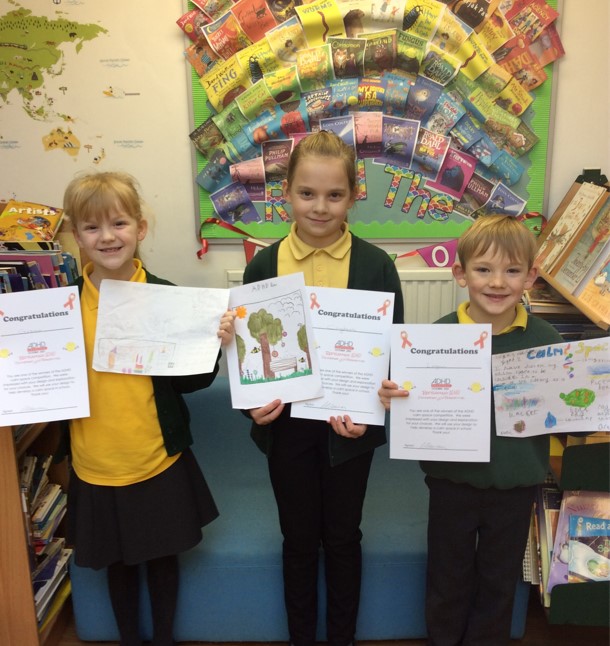 We were all so impressed with your designs and explanations for the choices you made. Thank you Gracie, Caydence and Logan for your brilliant effort. We look forward to using your designs in our development of a calm space.